Pricing for profit with personalisation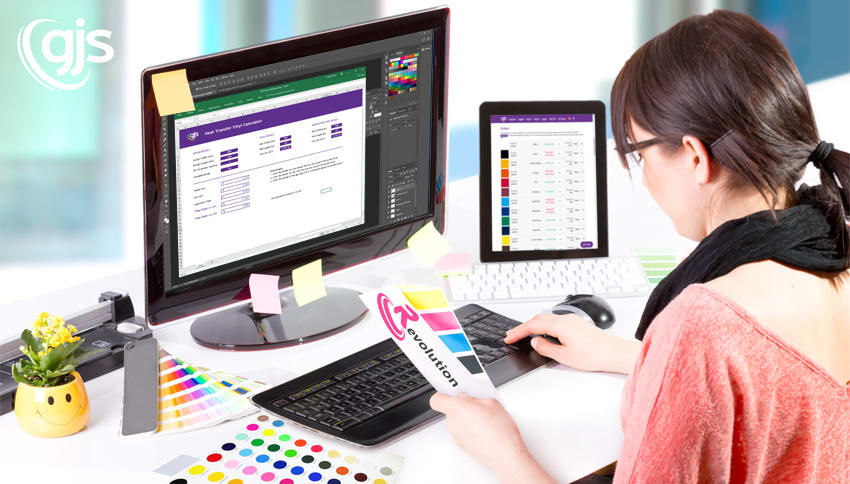 SYDNEY, Australia - January 16, 2018
With a plethora of innovative digital printing technologies currently available and a craving from consumers for customised products, there's never been a better time to profit from print.
Ask any business owner and they'll tell you that the main goal of being in business is to make money. However, finding the correct balance between covering your costs and the price that your market/customers will pay can be tricky. At the GJS Roadshow in 2017 we ran an informative and interactive session on 'pricing for profit with personalisation' as part of our business building stream and wanted to share a summary of that content with you all.
With a plethora of innovative digital printing technologies currently available and a craving from consumers, making money from customised products has never been easier. Once the products are created and ready to sell, one of the questions that I'm often asked by our customers is, "how much should I sell these products for?".
The answer to this question depends of a few factors including: the product; the design on the product; the level of customisation and of course the inherent value that you believe your customer will place in the final item. Below are two pricing models that are commonly used in the personalised product industry.
Cost-based pricing
Calculating profit can be a relatively simple process using the cost-based pricing strategy. It is a reliable method to ensure that you're covering your costs whilst still pocketing a profit. To find the price of an item, you simply calculate your costs to produce it and then add a mark-up (usually a percentage).
For example, if it costs you $10 to produce a product and you have allocated a mark-up of 50% then your final selling price is $15. To make this pricing model work correctly you will need to consider both your fixed costs (such as labour, rent and other overheads) and your variable costs (such as design time, ink consumption etc).
We know that collating and compiling these numbers can take some time so to help you out we've created a series of cost calculators to simplify the process. Both the HTV Cost Calculator and the SG400/SG800 Cost Per Print Calculator are available in our support section to help you instantly calculate your variable costs.
Cost-based pricing can be a great starting point for your business, but it can also limit the amount of profit you can make. And of course if your costs change, so must your pricing.
Value-based pricing
To capitalise on the booming personalisation market, a different pricing model that you might choose to employ to help maximise your profits is called value-based pricing. It is essentially attaching a price to a product based on what you believe the customer thinks the product and/or service is worth.
Keep in mind that purchasing a personalised product is primary an emotional buying decision and can increase the perceived value greatly.
Let's take a quick look at these two coffee mugs, one features a generic stock image and the second is embellished with a picture of the couple and a name. Which one do you think has the greater perceived value to the customer and the most emotion attached to it?
Customer experience value creation
Also keep in mind that it's not just the product itself that will create the perceived value―your entire customer experience needs to be considered too. What other services do you offer? A physical store, a money back guarantee, an online personalisation tool? Services like these will increase your entire perceived customer experience value and may help set you apart from the competition.
The greater the perceived value you present, the greater the desire for your products, but remember, price is what you pay, value is what you get.
Forecasting the value a customer places on your products or services, may take some trial and error. What you are looking to achieve is an equilibrium where you are maximising your revenue but still charging an amount the customer is willing to pay. Once you have this balance, you are maximising your profits.
Choosing a pricing strategy
Remember, there is no correct or incorrect choice when it comes to the way you price your products, one model will work for one business model and not for another. You may also find that one pricing model works better for one type of product than another.
The most important factor is selecting the pricing strategy that is right for you and works for your business.
About the Author
Hailing from 'sunny' Sheffield in the UK, Steve joined the GJS team in August 2014 after emigrating to Australia. He's a natural problem solver and is always ready with a fix to whatever problem any of our customers might have. Steve has over thirteen years' expertise in inkjet printer troubleshooting, maintenance and repair for desktop, large format inkjet and direct to garment printers. He also has valuable skills in the area of colour management and the creation of ICC profiles and is a qualified Epson large format printer engineer. In his spare time Steve likes running, cycling and regularly participates in marathons and triathlons. His favourite colour is Royal Blue, of course!
About GJS
GJS is Australia's premier provider of solutions and services for the textile, promotional products, custom photo gift, sign and display industries. With over 41 years' experience, GJS supplies everything needed to start and operate a successful printing business including equipment, consumables, training and support. Headquartered in Revesby, NSW, and with additional teams located in Victoria and Queensland, GJS serves customers throughout Australia, New Zealand, and the Pacific Islands. For more information visit: gjs.co. GJS and the GJS logo are trademarks or registered trademarks of GJS. Other names are trademarks of their respective owners.