10 marketing ideas to boost Christmas sales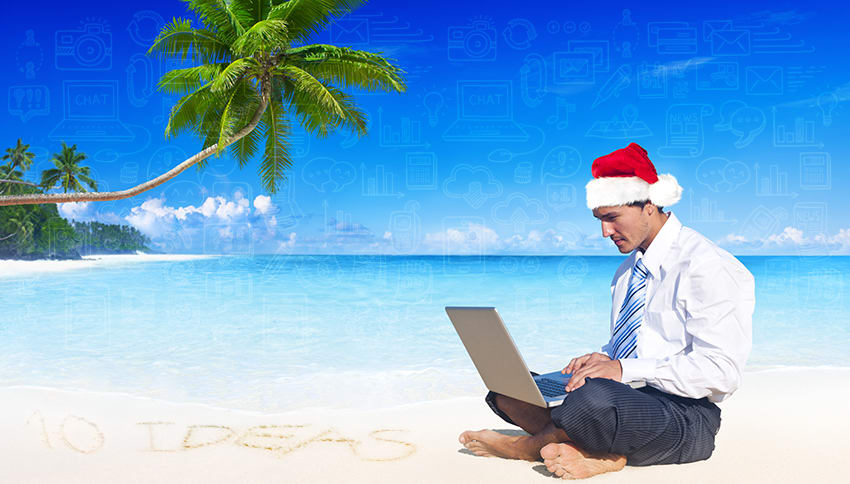 SYDNEY, Australia - November 21, 2019
The season of giving is upon us and if you're like us, that usually means one of the busiest times of the year. To help you maximise your potential profit from print the GJS team has prepared the following 10 marketing ideas to help you boost your Christmas sales.
1. Order early from your suppliers
Christmas seems to start earlier every year. No sooner has the October long-weekend passed us by and the footy season finished and decorations are starting to pop-up in stores and the barrage of festive marketing starts filling our inboxes. Get your order in with your supplier such as GJS early. You're more likely to have access to the products you want and quantities you need before they sell out but most importantly, ordering early gives you maximum time to market your products to your customers, print them and have them shipped so they're under their tree on Christmas morning.
2. Give your SEO a seasonal tune-up
It doesn't matter if you're selling stubby holders, printing personalised t-shirts or creating beautiful Chromaluxe photo panels, Christmas is a great time to give your SEO a tune-up in preparation for the influx of people who will be searching for gifts for their loved ones in the coming months.
Use a SEO keyword tool such as Google AdPlanner, or Moz, to discover the types of keywords that people are using and then infuse these into your website and social content. For instance, if you sell customised baby apparel, you might use keywords such as 'presents for new Mums' or 'custom baby clothes' to help boost your SEO ranking. And don't forget, search engines love fresh content, so always have a pipeline of optimised collateral, news and product information ready to go so those Google spiders have something new to crawl and hopefully keep your business on the first page of the search results.
3. Embrace the summer seasonality of Christmas in Australia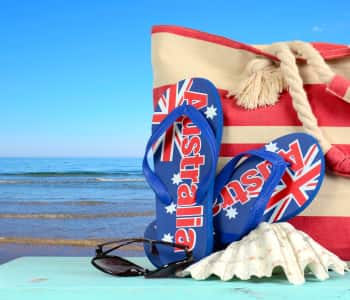 Christmas in Australia means BBQs, beers and burning your feet on hot sand at the beach. It's a celebration of everything outdoors, so steer away from snowmen and other northern hemisphere icons and embrace the seasonality of Christmas here in Australia.
Put yourself in your customer's shoes and picture what they'd prefer to be unwrapping under the tree on Christmas morning. I guarantee you that a printed t-shirt, truckers cap and some customised thongs and a beer stein will make Dad's day more than the usual fare of socks and jocks.
4. Make the most of email marketing
Email marketing is one of the easiest, cheapest and most effective marketing strategies that you can employ and the silly season is definitely the time when you should get creating and sending campaigns to your database of customers. First, take the time to segment your database so that you can then send targeted campaigns to your customers based on criteria such as their age, location, gender and previous purchase history. A targeted, segmented campaign will have a much higher success rate than a 'spray and pray' campaign that is not customised and sent to everyone and their dog.
5. Target your social advertising
Whilst you're taking the time to target your email campaigns, take that mentality and apply it to your social advertising. For example, if you're selling to your local community, use targeting that only displays your ad content to those around you. Not only will it increase your chances of conversion, but it will also impact less on the hip-pocket. Most social advertising platforms have incredibly complex targeting capabilities - you can get as granular as expectant mothers, newlyweds, to broader more demographic and psychographic criteria such as household income, gender, hobbies and sports. So define your ideal customer and go after them!
6. Give Instagram a go
Most likely you'll be creating a truckload of beautiful printed products for your customers over the coming months, so why not showcase your creations on Instagram and use the powerful targeting tools available to you in the back-end of the platform to expand your customer base or reach new audiences? If you're already on Facebook, make sure that you link your Instagram and Facebook profiles so it's easy to create an ad campaign that can run across both platforms.
7. Run a competition or a giveaway
Let's face it, people love free sh*t. So if you've got an engaged community on Facebook, Instagram, Snapchat or any other social network, consider running a competition or giveaway. Just remember though that each social network has its own rules and regulations when it comes to competitions so make sure you check these before you begin.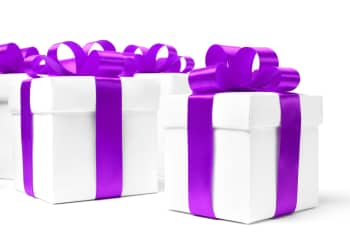 For instance if you're running a Facebook competition, you might be surprised to learn that it violates Facebook's terms of use to ask your fans to 'share on your Timeline to enter' or 'share on your friend's Timeline to get additional entries' and 'tag your friends in a post to enter' a competition you might be running.
You also need to take into consideration the various rules and regulations regarding competitions that might apply to the state or territory in which you reside as you may require a permit. Generally speaking, 'games of skill' such as those that ask your fans and customers to answer a question or submit something (e.g. "Tell us in 25 words or less why winning these customised stubby coolers would make your Christmas party awesome") do NOT require a permit.
'Games of chance' on the other hand, where (as the name suggest) chance determines the winner, usually requires the organiser to hold an appropriate permit. If you're in NSW, you can read more about games of chance and the various requirements here.
8. Don't just discount, add value
Whilst everyone loves a good bargain, constantly discounting your products is not a sustainable strategy if you want to seriously profit from print. After all you don't want your products to end up like those cookware brands from large department stores that are always on sale. Remember the inherent value that people place in personalised products and instead try alternative tactics such as bundle deals, refer-a-friend vouchers or a money back guarantee.
9. Add some Ho! Ho! Ho! with a seasonal vide-Ho!
If you came to our Roadshow this year, you'll remember my session on video and its crucial role in the marketing mix. So if you haven't done so already, grab that smartphone, a tripod and get in front of that camera and start making your business and yourself into the celluloid superstar that exists within. Why not start with a behind the scenes video? A customer testimonial or product unboxing? Creating a video can be as simple as standing in front of the camera and starting with, "Hi I'm Brittany from Britt's Custom Baby Boutique and here are some of the amazing products you can buy for your friends with babies this Christmas…"
10. Measure your success
It might seem boring, but whilst you're rolling around in all that money you make from selling your printed products this holiday season, make sure you're also measuring the success of each of your campaigns and their tactics. Why? Because believe it or not, Christmas comes around every year and if you can evolve your tactics based on what worked (or didn't) work for you this year, you'll already be two steps ahead when it comes to planning next year's seasonal marketing activity.
May you all have a merry marketing season!
Video
About the Author
Lukas has been with GJS since November 2010 and brings with him over 15 years' experience driving marketing and PR campaigns, business, and communications strategy for clients both big and small. Lukas is responsible GJS' marketing strategies and business development activities. In his spare time you can find Lukas shredding some powder on his snowboard, indulging his passion for photography, keeping fit at F45 or enjoying a few glasses of his favourite NZ sauvignon blanc - Te Koko. Lukas' favourite colour is blue.
About GJS
GJS is Australia's premier provider of solutions and services for the textile, promotional products, custom photo gift, sign and display industries. With over 41 years' experience, GJS supplies everything needed to start and operate a successful printing business including equipment, consumables, training and support. Headquartered in Revesby, NSW, and with additional teams located in Victoria and Queensland, GJS serves customers throughout Australia, New Zealand, and the Pacific Islands. For more information visit: gjs.co. GJS and the GJS logo are trademarks or registered trademarks of GJS. Other names are trademarks of their respective owners.