The importance of print in a digital photographic world
SYDNEY, Australia - June 16, 2017
Today, every smartphone is a high-resolution digital camera and enthusiast level DSLRs can produce amazing quality images with a small amount of skill and a bit of practice. In fact, we live in perhaps the most photographed generation of all time, but without printing our images, we run the risk of having very little to show for it. In this article, Andrew from the GJS team explains why print is still so vitally important in today's digital world, and why photos saved in the cloud may not be as secure as you think they are.
A snap-happy generation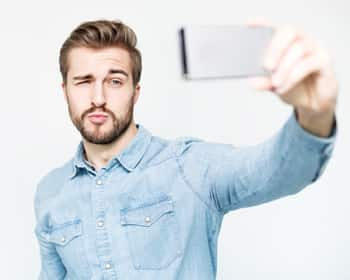 Although in today's digital photographic age we take more photos than ever before, the convenience of mobile platforms and digital technology has meant that less of these photos are being printed. In the last few decades, technology has moved forward in leaps and bounds but another consequence of this is the plethora of digital file formats and storage mediums.
You'll relate to this if you have ever tried to find a photo from a few years ago that was taken on a phone you've upgraded - worse still if it was taken on a digital camera 10 years ago and you can't remember if you backed up your photos to a CD, hard drive or even downloaded them from the camera you no longer own.
The convenience, low cost and ease of taking digital photos has led many of us to underestimate how important these precious memories are. It may even be years before you realise how much you value the moment captured on camera, or backed up to a CD or USB without a label that you suddenly realise didn't survive the big spring clean you had a few years ago.
Do we devalue our digital memories?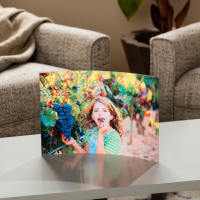 That's why permanent, printed copies of our photos and important moments in our lives is still so important. In cases of house fires, you often hear stories of people only having time to grab a few essentials before they flee and the item you often hear people pick up in the panic to escape is the family photo album, or the baby photos of the children or grandchildren. Such is the importance of these printed photos that they are valued far higher than other material objects worth much more in dollar terms.
However, in today's busy technologically advanced age, we leave our photos on our phone or our computer – both very temporary and frequently upgraded devices. Even backed up onto a hard drive or USB, there is no guarantee that in 10 years you will be able to access that particular digital format even if you are able to find it. So, even though there is a perception that digital is forever, photos in a digital format can be very temporary if you can't access them.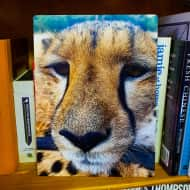 Like most people, I have a few photos in my house and many in my phone. During a overseas holiday I took hundreds of photos, most of which still live in my phone. However, I printed one of these photos on a piece of ChromaLuxe. I now see this photo all the time and it always brings back great memories of that day. The rest of the photos barely get looked at as it takes so long to scroll through the gallery on my phone to find them and even then, it is not the same looking at them on a small screen as having the large print on my bookcase.
Held captive by the cloud
Even if all your photos are backed up to the cloud, there is no guarantee you will have access to them in the long term. Many people try to catalogue their digital photos and create backups for storage but with the volume of photos we all have this can require considerable discipline to stay on top of this process. There is also no guarantee that iCloud, DropBox, Google Drive and other services will be around forever, and whilst these services seem like an owned extension of your own mobile device or computer, the truth of the matter is that your data is all sitting on someone else's servers.
And that's where things start to get complicated, because the only thing really determining who owns those files at that point is the Terms of Service that you agree to when you sign up for the service…and let's be honest, no one actually ever reads the Terms of Service. What I also know is that no matter how many times I move to a new house, the beautiful photo that I printed onto ChromaLuxe will always come with me. Still as vibrant and shiny as the day it was printed.
So take some time to choose some of the more important photos from your life and print them onto something permanent. Not only to ensure that you will still have them in years to come but also for the pleasure they will bring you seeing them often. After all, that's is why we take the photos in the first place.
Watch more...
About the Author
Andrew started with the GJS team in June 2016 as part of GJS' expansion into Victoria and the response since he has started has been amazing. Andrew has a background in wide format and outdoor signage printing but has taken to dye sublimation like a duck to water. Andrew is passionate about printing and developing the best solutions for his customers and in his spare time loves playing guitar and listening to music. Andrew's favourite colours are cyan, magenta, yellow and black.
About GJS
GJS is Australia's premier provider of solutions and services for the textile, promotional products, custom photo gift, sign and display industries. With over 41 years' experience, GJS supplies everything needed to start and operate a successful printing business including equipment, consumables, training and support. Headquartered in Revesby, NSW, and with additional teams located in Victoria and Queensland, GJS serves customers throughout Australia, New Zealand, and the Pacific Islands. For more information visit: gjs.co. GJS and the GJS logo are trademarks or registered trademarks of GJS. Other names are trademarks of their respective owners.