Printing courses relaunched with new content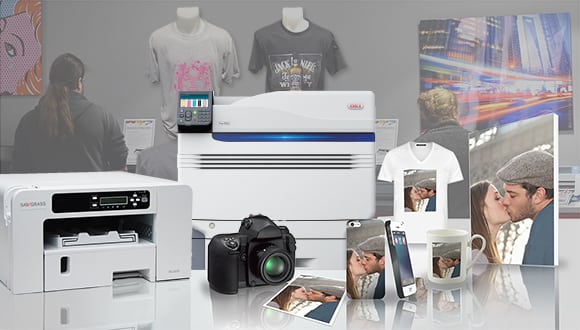 SYDNEY, Australia - March 28, 2017
GJS today announced the relaunch of its popular industry printing courses with its 'Introduction to Digital Printing' course receiving a complete overhaul and update of content. This is in addition to the recently added, 'Introduction to Graphics Software' course which has proven incredibly popular.
"It's vital that the content of our courses reflect the ever-changing nature of our industry," said Greg Stone, Managing Director, GJS. "We've taken considerable time over the last few months to redesign and update the content of our Introduction to Digital Printing course so that participants walk away with the most up-to-date skills and techniques.
"Our Introduction to Graphics Software course also includes the latest in tricks and tips so that attendees can learn how to produce amazing, print-ready artwork, every time," Greg added.
The printing courses are held at GJS' impressive 200 square metre training facility at its showroom in Revesby, NSW. This modern facility houses all the latest high-quality equipment featuring the latest print technology.
 
This course is designed to provide attendees with an overview of the breadth of different digital printing and heat transfer solutions currently available and enable them to gain first-hand experience in confidently and correctly producing a range of products using a selection of the different production processes. The Introduction to Digital Printing course starts at 10 am and runs for five hours.
 
This course is designed to demonstrate frequently used and important tools our customers use every day. On your own computer, participants will follow along with the instructors to create and manipulate graphics. Proving just how practical the examples are, some of the graphics will also be used in the Introduction to Printing course on the following day.
The Introduction to Graphics Software course starts at 8 am and runs for eight hours.
Class sizes for both courses are kept to a maximum of three participants for a more intimate training experience.
See how GJS has redesigned its industry courses in the short video below:
Reserve your spot in GJS' redesigned industry printing courses here.
About GJS
GJS is Australia's premier provider of solutions and services for the textile, promotional products, custom photo gift, sign and display industries. With over 41 years' experience, GJS supplies everything needed to start and operate a successful printing business including equipment, consumables, training and support. Headquartered in Revesby, NSW, and with additional teams located in Victoria and Queensland, GJS serves customers throughout Australia, New Zealand, and the Pacific Islands. For more information visit: gjs.co. GJS and the GJS logo are trademarks or registered trademarks of GJS. Other names are trademarks of their respective owners.