The difference between raster and vector files and when you should use them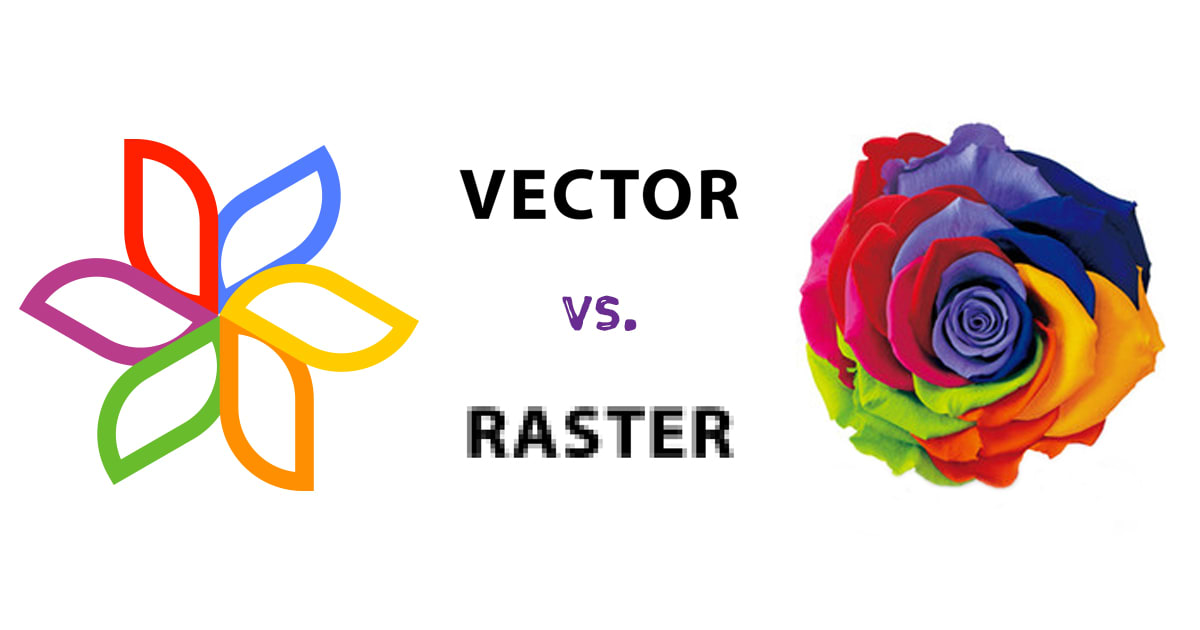 SYDNEY, Australia - January 19, 2017
Ever wondered what the difference is between a vector and raster file type? Not sure which image type you should be using for various printing applications? This super informative article from our support guru Steve explains it all.
Using vector files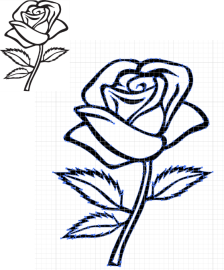 A vector file can be created in applications like Adobe Illustrator or CorelDAW and are primarily used for graphics or illustrations such as logos etc.
A vector file is list of coordinates for a series of paths with a start point and an end point, paths are combined to make range of objects/shapes. These paths are saved as a mathematical algorithm.
The advantage of a vector image is that it can be resized infinitively without losing quality. The vector algorithm will render the image when it is resized.
Vector files are also used to add cut contours to artwork for heat transfer vinyl or sign vinyl.
Working with raster images
A raster file can be created and manipulated in an application like Photoshop and are primarily used for photographic images.
A raster image is rectangular grid of dots (pixels) and each dot has a fill colour, together they make the image.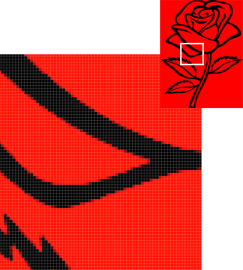 The pixels are independent and do not have any correlation with each other i.e. the software only knows it as red, black and grey dots next to each other and not as a picture of a rose.
A limitation of a raster file is resizing; when increasing the size, it will become blurry (pixelated). This is because the pixels are becoming larger or the software is adding extra pixels into the image and these pixels may be the wrong colour.
All raster files have a resolution and generally speaking; the higher the resolution the higher the quality of the image.
An in-depth explanation of raster and vector files is covered in ourGJS Printing Courses.
About the Author
Hailing from 'sunny' Sheffield in the UK, Steve joined the GJS team in August 2014 after emigrating to Australia. He's a natural problem solver and is always ready with a fix to whatever problem any of our customers might have. Steve has over thirteen years' expertise in inkjet printer troubleshooting, maintenance and repair for desktop, large format inkjet and direct to garment printers. He also has valuable skills in the area of colour management and the creation of ICC profiles and is a qualified Epson large format printer engineer. In his spare time Steve likes running, cycling and regularly participates in marathons and triathlons. His favourite colour is Royal Blue, of course!
About GJS
GJS is Australia's premier provider of solutions and services for the textile, promotional products, custom photo gift, sign and display industries. With over 41 years' experience, GJS supplies everything needed to start and operate a successful printing business including equipment, consumables, training and support. Headquartered in Revesby, NSW, and with additional teams located in Victoria and Queensland, GJS serves customers throughout Australia, New Zealand, and the Pacific Islands. For more information visit: gjs.co. GJS and the GJS logo are trademarks or registered trademarks of GJS. Other names are trademarks of their respective owners.