GJS inks channel partnership deal to distribute OKI range of LED printers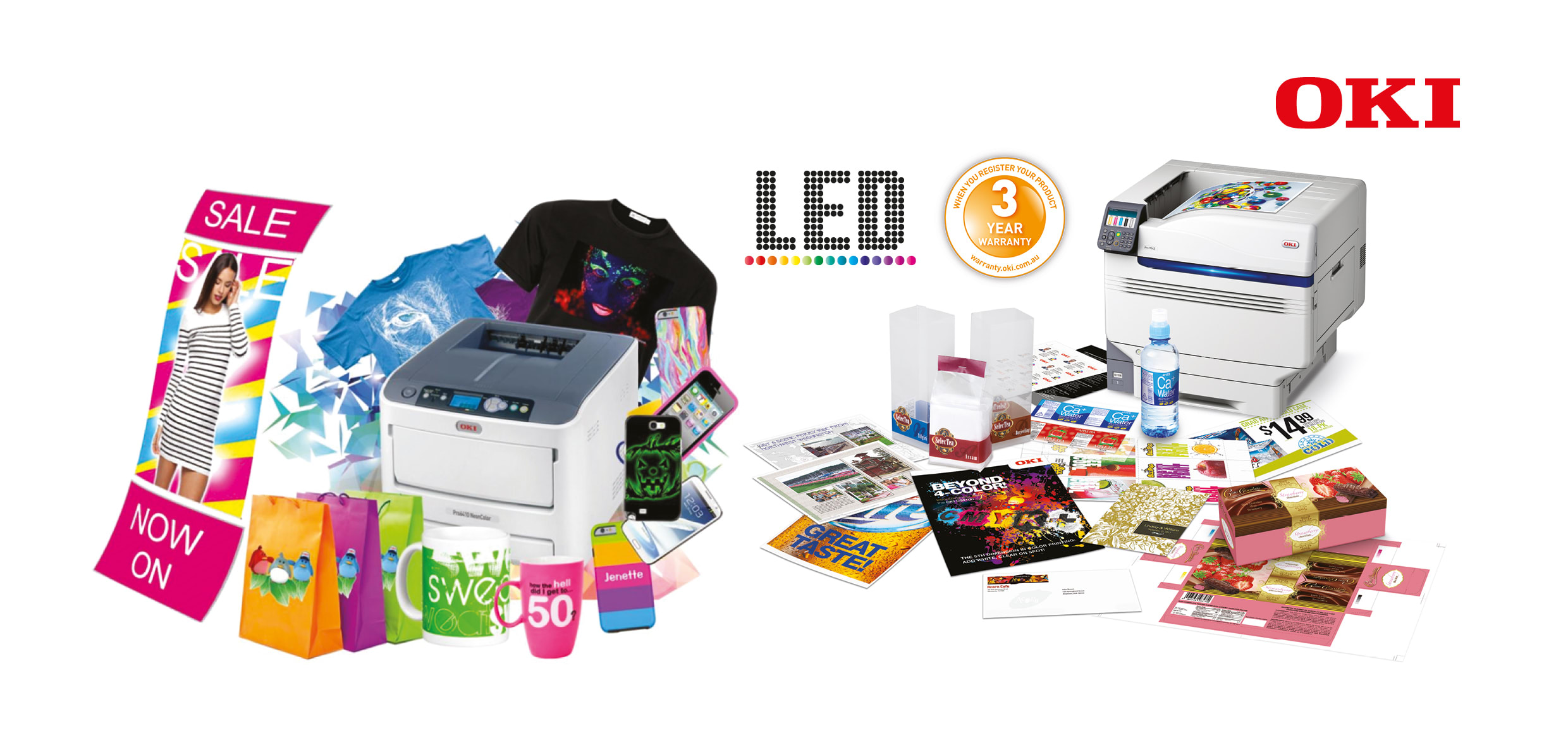 SYDNEY, Australia - August 9, 2016
GJS today announced a new distribution deal with OKI to distribute its range of printers suitable for textile heat transfer media. Available immediately will be six OKI printers ranging from the entry level OKI B401dn A4 mono laser printer, right up to the OKI Pro9541dn A3 white toner printer.
OKI's new Pro Graphics range of printers from GJS are ideal for the recently announced FOREVER Flex-Soft and Laser-Dark heat transfer media. Together they can be used to produce beautiful, simple and fast, self-weeding heat transfers in a dry production setup without the hassle of cutting or weeding or large financial investment in production equipment.
"We're really excited to have GJS as a strategic channel partner to focus on OKI's new Pro Series machines," said Sirajum Quasem, Channel Manager, OKI. "GJS has a great reputation in the industry for ranging quality products. Coupled with its renowned after sales support, we feel that this new channel partnership is a great fit for both organisations. We look forward to working closely with the GJS team to provide customers with these new, quality, and unique machines," Sirajum added.
Greg Mikaelian, Oceanic Region Manager OKI Data Australia explains, "The launch of the OKI Pro Series Printers late last year heralded a new direction from OKI to strategically address the Graphics Arts (GA) channel with a range of unique printing solutions offering white, gloss and neon colour based toners. With an emphasis on close partnerships and vertical solutions marketing , OKI Data Australia welcomes GJS as a formal partner to address this market."
OKI pioneered LED printing technology over 20 years' ago, featuring no moving parts and using LED technology to write directly to the drum. All OKI printers from GJS come with OKI's unique three-year warranty and are backed by GJS' exceptional after sales support and service.
"OKI's LED printers are first class, and because they are so perfectly paired with our new FOREVER heat transfer media, we wanted to continue to be a one-stop-shop for our customers and provide them with all the equipment needed to take advantage of this new heat transfer technology," said Greg Stong, Managing Director, GJS.
"Whilst some of our customers may already have a laser or LED printer as part of their business, we wanted to make sure that those that were looking to invest were able to select from one of the most reputable and reliable brands in the industry," Greg added.
About GJS
GJS is Australia's premier provider of solutions and services for the textile, promotional products, custom photo gift, sign and display industries. With over 41 years' experience, GJS supplies everything needed to start and operate a successful printing business including equipment, consumables, training and support. Headquartered in Revesby, NSW, and with additional teams located in Victoria and Queensland, GJS serves customers throughout Australia, New Zealand, and the Pacific Islands. For more information visit: gjs.co. GJS and the GJS logo are trademarks or registered trademarks of GJS. Other names are trademarks of their respective owners.