Products From Oce Australia Limited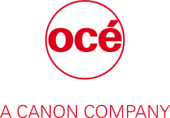 Oce-Australia Limited has been operating in Australia for over 50 years. Having built an outstanding reputation for customer service and support, Oce is a leading player in the Australian digital printing solutions market.
0 Products Found
Customer

Testimonials
"

I have delt with Michael - and his help with a couple of questions has given me great confidence if your business. I had not heard of GJS until after I purchased my hardware from another company - I now buy ALL my supplies through GJS and currently hoping to get some hardware in the future.

Trish Morgan
"

I would just like to thank you and the GJS team for providing such great products and service. The setup of the printer and bulk ink system took no time at all thanks to your quality products and easy to follow instructions. I almost lost faith in the whole system when I bought dodgy equipment from a guy in XXXX, but your company has restored that faith. Please thank the team for me and I will definitely be purchasing further products from your company when my business takes off.

Ben H.
Why Choose GJS

Remote technical support
If you have a problem with a computer setting or issue with your artwork, the GJS Support Team can remotely connect to your PC or MAC through the internet to see what is going wrong. It means that any small issue can be resolved quickly without the need for an onsite call. Simply have the
GJS Print Support
utility downloaded on your computer.