Products From Oce Australia Limited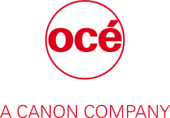 Oce-Australia Limited has been operating in Australia for over 50 years. Having built an outstanding reputation for customer service and support, Oce is a leading player in the Australian digital printing solutions market.
0 Products Found
Customer

Testimonials
"

Having speak to Graham,Greg and Joe personally, regarding many different topics,and always receiving a positive outcome, I would just like to say how greatly satisfied I am with your service, advice and product knowledge. If GJS don′t know or can′t fix the problem, then nobody can!

Ben Middenway
"

Very friendly staff. If one staff member does not know something, there is always someone there who does. Excellent product range, top quality.

Mark Levar
Why Choose GJS

Loyalty rewards
When ordering online and when purchasing equipment offline, we reward our pre-paid customers with GJS Points. The higher the tier, the more points, rewards and other benefits you can earn. Think of it as our 'frequent printing' program. GJS Points can be redeemed for discount vouchers that can then be used on subsequent orders. The GJS Points Program has four tiers: Cyan, Magenta, Yellow and Black. GJS points also 'pool' into your company/business account. This means if you have colleagues who also shop with GJS, you all earn points that accumulate together, helping you reach higher tiers of the program faster, and increasing your redemption value. We also reward our Black-tier customers with free freight on all their orders, regardless of the order amount and no matter where they are located. It's our way of saying thanks to our most loyal customers who continue to support us as we support them.