Products From Oce Australia Limited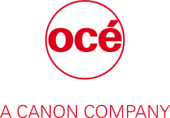 Oce-Australia Limited has been operating in Australia for over 50 years. Having built an outstanding reputation for customer service and support, Oce is a leading player in the Australian digital printing solutions market.
1 Products Found
Customer

Testimonials
"

You consistently have a great range and better prices than the other dye supplies websites in Australia ... I′m happy to know my money is going to one of the ′good guys′ in the industry

Susan Vriens
"

Greg put together a package for our Charity fundraising and was so helpful. I was only looking for a small solution and he came through with a huge response and thanks to the lovely lady who co-ordinated it all (I have misplaced her name.) Thank-you! Thank-you!

Tracey Rex
Why Choose GJS

We will never compete with you
There are some distributors who both sell to their customers and simultaneously compete with them by offering printing services. GJS understands this is a clear conflict of interest and that is why it is company policy to never compete with you, our valued customer.