Products From Oce Australia Limited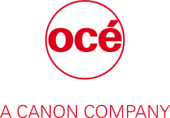 Oce-Australia Limited has been operating in Australia for over 50 years. Having built an outstanding reputation for customer service and support, Oce is a leading player in the Australian digital printing solutions market.
0 Products Found
Customer

Testimonials
"

A very fine company that still works on the principles of sound good service and advice and customer appreciation for the good product they provide us. Well done team

George Dragon
"

I don´t really know any one but Greg, can´t fault him though, it´s all good. GJS gives me what I need, when I need it, no if´s no buts, just great service.

Margaret Thomas
Why Choose GJS

Remote technical support
If you have a problem with a computer setting or issue with your artwork, the GJS Support Team can remotely connect to your PC or MAC through the internet to see what is going wrong. It means that any small issue can be resolved quickly without the need for an onsite call. Simply have the
GJS Print Support
utility downloaded on your computer.