GJS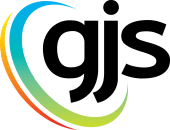 Distract those digits with a fidget spinner key ring
The most popular toys of the year are now available for you to purchase and personalise for your customers.
These fidget spinner key rings can be personalised with a photo or embellished with an emblem, making them perfect for promotional packs or keeping kids occupied.
With an easy to place printable metal insert, they make for a fun, and on-trend alternative to standard personalised metal keyrings.
Order
Related Documents
& Links
Customer

Testimonials
"

I live in the Queensland tropics. The GJS team consistently gets supplies to me within three days of placing an order even this far north of Brisbane. Thanks for all your help and courtesy.

Ross Devitt
"

This company has been nothing but helpful to us in all given situations.

Christine H.
Why Choose GJS

Loyalty rewards
When ordering online and when purchasing equipment offline, we reward our pre-paid customers with GJS Points. The higher the tier, the more points, rewards and other benefits you can earn. Think of it as our 'frequent printing' program. GJS Points can be redeemed for discount vouchers that can then be used on subsequent orders. The GJS Points Program has four tiers: Cyan, Magenta, Yellow and Black. GJS points also 'pool' into your company/business account. This means if you have colleagues who also shop with GJS, you all earn points that accumulate together, helping you reach higher tiers of the program faster, and increasing your redemption value. We also reward our Black-tier customers with free freight on all their orders, regardless of the order amount and no matter where they are located. It's our way of saying thanks to our most loyal customers who continue to support us as we support them.
Further Information
If you require any further information on this product please click the button below and complete the form.