Brother ScanNCut Cutting Machine
The world's first cutting machine with a built-in scanner – giving you the ability to scan almost anything you can get your hands on and place into the machine to cut out.
Stand alone paper and fabric cutting machine, no PC required
Built-in scanner – up to 300 DPI
Large scanning and cutting area – 11.7" x 11.7" (29.5 x 29.5cm)
840 built-in designs including quilt and applique patterns
Large 3.7" (9.4cm) colour touch screen
What makes ScanNCut a cut above the rest?
No design cartridges and no PC required; only ScanNCut can take an image, photo or hand drawn sketch, scan it, and allow you to precisely cut the shapes or outlines you want.
300 DPI Built-in Scanner
Scan virtually anything – a handmade drawing, a magazine clipping, cherished photos, and more – and save to your USB for future use. Or, scan the image to create endless cut designs and save to the machine's memory. Never buy a cartridge again.
Scan-to-Cut
Scan an image into memory, then edit it on the LCD display. ScanNCut will create cut lines automatically, then cut the design on your material of choice.
840 built-in designs; for paper, quilting and applique
Select one of the 840 built-in designs, edit to your liking, and then have it cut out on your material of choice. Plus a bonus Appliqué Pattern Collection: 50 designs on CD
Fabric Cut
Select a built-in design or one you've scanned in and cut fabric for sewing, quilting and appliqué. Allows for seam allowance.
Direct-to-Cut
Scan the image with the 300 DPI built-in scanner, then directly cut your material with a single pass.
Pen Draw
Automatically draw your selected built-in or scanned in design on fabric or your material of choice. For quilters, select the seam allowance to cut out the variety of fabrics you'll be piecing together.
Order
Warranty
All new equipment is covered under a 12 month warranty and we also provide you with complete peace of mind by offering a 7 day money back guarantee!
Related Documents
& Links
Customer

Case Studies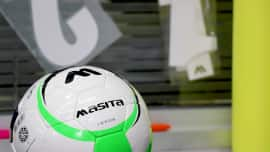 With two Roland VersaSTUDIO BN-20's powering production, Melbourne-based sporting apparel business Masita is kicking goals in the local sporting community by providing speedy service, bespoke customisation and good old-fashioned customer service.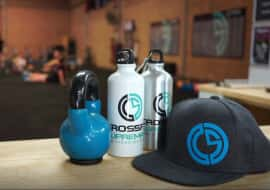 Crossfit Supremacy is a Crossfit gym located in Padstow, NSW. Working with GJS, it recently brought its branding and promotional product printing in-house and can now create hundreds of customised products for its members.
Customer

Testimonials
"

From very first day at GJS I knew only Michael and even now he is the only person who understands my needs and product requirements. Even though I didn´t buy my printer from him, whenever it needed repairs, he would fix it free of charge. I have not attended any printing course with him never the less he has given me many tips and lots of advice. I don´t have a large business with even less transactions with Michael but even so he has taken very good care of my small business and has kept it alive and running. I also like his style of saying, "one,two,three bingo! " I am very honest in my feeling GJS should proud of such a wonderful representative who is Michael. Deeds- not words are what count the most. Thank you Michael.

Irfana Shakil
"

You consistently have a great range and better prices than the other dye supplies websites in Australia ... I′m happy to know my money is going to one of the ′good guys′ in the industry

Susan Vriens
Why Choose GJS

Loyalty rewards
When ordering online and when purchasing equipment offline, we reward our pre-paid customers with GJS Points. The higher the tier, the more points, rewards and other benefits you can earn. Think of it as our 'frequent printing' program. GJS Points can be redeemed for discount vouchers that can then be used on subsequent orders. The GJS Points Program has four tiers: Cyan, Magenta, Yellow and Black. GJS points also 'pool' into your company/business account. This means if you have colleagues who also shop with GJS, you all earn points that accumulate together, helping you reach higher tiers of the program faster, and increasing your redemption value. We also reward our Black-tier customers with free freight on all their orders, regardless of the order amount and no matter where they are located. It's our way of saying thanks to our most loyal customers who continue to support us as we support them.
Last Updated
Friday, 11 May 2018
Further Information
If you require any further information on this product please click the button below and complete the form.