Additional 1 Year Customer Care Plan
Add an additional 12 months warranty to the standard 12 months new equipment warranty to provide you with 24 months of complete peace of mind with your new printer purchase.
Full replacement warranty if the printer fails within the 24 month warranty period. If the printer has been superseded by a newer model with comparable features and no stock is available for the existing model, the new model will be supplied instead. Warranty does not cover consumables.
Additional Customer Care Plan must be ordered at time of new printer purchase.
Order
Related Documents
& Links
Customer

case studies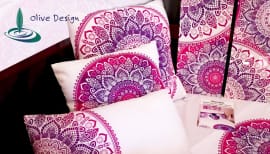 Olive Design exemplifies the versatility and opportunity that exists in the custom print market with dye sublimation. From designer homewares including bedding, cushions, clipboards and coasters through to high-definition metal prints for photographers and even kitchen splashbacks, there isn't a product that Ann from Olive Design can't create for her customers.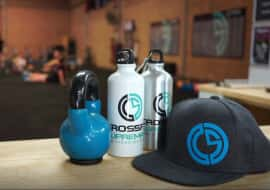 Crossfit Supremacy is a Crossfit gym located in Padstow, NSW. Working with GJS, it recently brought its branding and promotional product printing in-house and can now create hundreds of customised products for its members.
Customer

Testimonials
"

Michael, After spending the evening telling my family how wonderful your company is I am just now settling down enough to write back and thank you for being such awesome people. I had been thinking of buying a machine for many months but had no idea how to track down who sold them or even which machine to start looking for (I knew nothing of brand names or quality). One day not so long ago I simply sat down in front of google and must have typed in the right thing because your company was the first one to slap me in the face. From the moment I started to speak with you about the machine I felt I was in very good hands. Your honesty and integrity won me over immediately (these qualities are far different to ′good salesmanship′). I knew I need not bother to shop around or compare prices, I was happy right from the start! I am a true believer in ′things happen for a reason′ and I was definitely directed to sit down at the computer AT THAT MOMENT to find GJS Machinery. You will not be able to comprehend how very grateful we are to you for your outstanding offer to help us. Thank you, thank you, thank you, thank you! We hope your stay here is productive as well as pleasant. We look forward to meeting you on Monday. Yours very sincerely, Lisa

Lisa
"

Helpful staff, amazing turn-around on shipment - received within a day of the final Invoice (in North Queensland)! Thank you!

Suzann Horton
Why Choose GJS

We will never compete with you
There are some distributors who both sell to their customers and simultaneously compete with them by offering printing services. GJS understands this is a clear conflict of interest and that is why it is company policy to never compete with you, our valued customer.
Further Information
If you require any further information on this product please click the button below and complete the form.