SubliM 7900 24 A1 Dye Sublimation System - 10 Colour
Powered by the most reputable brands in the industry; Sawgrass, Epson, Beaver Paper and Ergosoft, the GJS Machinery SubliM (pronounced 'sublime') wide-format dye sublimation solutions are the pinnacle of sublimation technology.
These solutions are built for applications including point of purchase banners, displays, carpeting, floor graphics, posters, soft signage, flags, sporting goods, photo gifts (mugs, tiles, mouse pads), apparel (sporting clothing, swimsuits, jackets) and much more.
There are five key components that make up GJS' new dye sublimation solutions:

1. Epson Printer
The Epson Stylus Pro 7900 – the new generation 24–inch large format printer that delivers even higher levels of image and colour quality, productivity and cost-effectiveness. It's 10 colour ink set has an unmatched colour gamut in this market and is perfect for high quality photographic applications. The MicroPiezo TFP print head has an ink-repelling coating, which reduces clogging. As a result, there is less printer down-time and cleaning requirements, all of which minimise running costs.
2. SubliM Inks
SubliM is a new high-productivity sublimation ink fine-tuned for production and high-volume printing. Formulated by Sawgrass, SubliM allows customers to immediately move into higher productivity in their sublimation printing. With SubliM you can utilise greater printer speeds while maintaining true consistency across an unmatched range of brilliant colours.

Specially formulated to run in high-volume environments, SubliM is available for purchase in 1L containers. By utilising the GJS Machinery Production Series Ink Delivery System, your work flow is streamlined and your cost per print is significantly reduced.
With faster drying times SubliM improves work flow and decreases production time, the end result is enhanced productivity and greater profits. For example Sawgrass claims that larger colour gamut provides better saturated colours reducing ink consumption by up to 20 percent; superior ink quality can reduce maintenance costs by up to 75 percent and faster drying and print speeds provide an increase of 2 percent in annual revenue.

3. TexPrintXP Paper
TexPrintXP is the finest water-based inkjet dye-sublimation print media available and provides consistent performance from the Epson printer through to the thermal transfer process. When used with SubliM ink, TexPrintXP renders the richest colours and maintains truest tone for optimum consistency. TexPrintXP is designed to resist cockling during inkjet printing, dry quickly to the touch and rewind without wet-transfer. Soft-surface application or hard, TexPrintXP gets the job done right, every time.
4. Ergosoft RIP Solutions
ErgoSoft AG is a leading developer of software solutions for the high-end digital printing community. The company´s mission is to provide intuitive, high fidelity digital printing solutions to the demanding imaging professional. It does this by developing feature-specific, production-oriented applications to optimise image quality, color accuracy and production speed in the most demanding digital printing environments.

5. Superior Service
Backed by GJS Machinery's unbeatable commitment to service, it will ensure your machine is operational for longer with less downtime. The team at GJS combine over thirty-one years experience, hands-on technical know-how, colour expertise, and targeted market intelligence about the unique needs of the markets it serves. GJS customers are guaranteed an optimised solution, tailored to address their specific production needs and requirements.
Order
Related Documents
& Links
Customer

Case Studies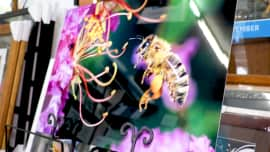 Always keen to offer its customers the latest in photographic printing options, Griffith Camera House recently embraced dye sublimation and incorporated ChromaLuxe photo panels into its diverse range of solution offerings.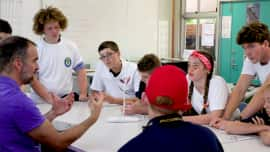 With STEM a huge focus for schools right around the country, students at Tamborine Mountain State High School are embracing advanced manufacturing methods such as dye sublimation to create amazing products and prepare themselves for a digitally diverse future workforce.
Customer

Testimonials
"

I placed an order yesterday. In the notes I stated that it was urgent. This arrived about an hour ago. Just wanted to say that we were really impressed with the service. Thank you very much.

Brad Pengelly
"

We commenced wide format sublimation operations in 2010. GJS Machinery supplied the equipment and service for our operations. We are pleased to recommend GJS Machinery to any business. They have provided us with excellent service, even under difficult and unusual circumstances. Every call and email enquiry we have made has been followed up professionally and swiftly. We would be more than happy to verify this recommendation to anyone contacting us directly.

Terry Sheean & Keryl Smith
Why Choose GJS

Remote technical support
If you have a problem with a computer setting or issue with your artwork, the GJS Support Team can remotely connect to your PC or MAC through the internet to see what is going wrong. It means that any small issue can be resolved quickly without the need for an onsite call. Simply have the
GJS Print Support
utility downloaded on your computer.
Further Information
If you require any further information on this product please click the button below and complete the form.