Heat Transfer Vinyl 101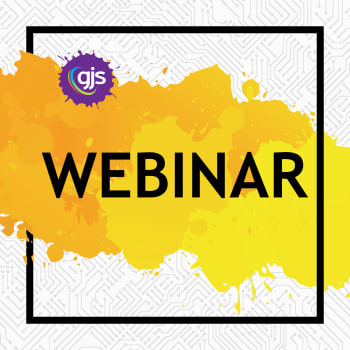 Join our expert instructor and learn the benefits of adopting GJS heat transfer vinyl as your company's mainstay in the production of quality custom branded clothing.
GJS has been a long-time partner of Chemica and a proud supplier of its award-winning heat transfer vinyls. Chemica is always hard at work enhancing the quality and useability of its already outstanding vinyl range and the profit potential is limitless.
With a vast range of heat transfer vinyl on offer, you will find that perfect vinyl for any application that will exceed your customers' expectations of quality, durability, and performance. Come and learn about the plethora of products that you can create with Chemica heat transfer vinyls and see the success previous customers have enjoyed.
Webinar agenda:
What is heat transfer vinyl?
What makes Chemica stand out from the competiton?
Cut-only vinyl and its applications
Print and cut vinyl and its applications
HTV Revolution - the only vinyl to rule them all!
Production process, tips and techniques
Market opportunities and ideas
Who should attend?
If you currently use heat transfer vinyl or are considering adding it to your line-up, you will not want to miss this webinar. Everyone from those only just considering dipping their toe in, to the seasoned professional will take away some valuable information from joining this session.
Your instructor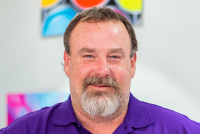 Ian Stone
Ian started working at GJS straight out of high school in 1992 and soon after completed a mechanical engineering apprenticeship. He now works as part of Digital Sales team and loves dealing with GJS' awesome customers.
A big baseball fan, he coaches in his spare time and when the sun goes down likes to chase the paranormal on ghost tours all around Australia - and the world! Ian really enjoys the diversity of the printing industry and has watched it evolve from screen and pad solutions, right through to today's brilliant digital machines.
He also has valuable skills in the area of colour management and the creation of ICC profiles and is a qualified Epson large format printer engineer.
Virtual
Thursday, 3 September 2020
13:00 - 14:00
FREE Event