Virtual Advanced VersaWorks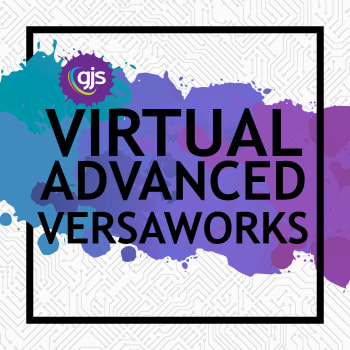 Our Virtual Advanced VersaWorks course is a deep dive into the advanced features of the Roland RIP software delivered over phone and TeamViewer. If you have been operating VersaWorks for some time and want to start utilising the full range of features within the program, this course is for you!
This three-hour course is delivered by one of GJS' Roland technicians who will guide you through some of the advanced features and processes of VersaWorks.
What you'll learn:
Optimal settings for your media
Using CustomCut effectively (print and cut printers)
Printing gloss and white techniques (UV printers)
Detailed quality settings
Nesting techniques
Colour management
Spot colours
Special colour settings
Printing with marks
Greyscale reproduction
Device-dependant colour charts
Dry time and other controls
Cut calibrations and conditions
Printer setup and calibration
Automated workflow and hot folders
Clip and tile process
Variable data printing
This course provides participants with the perfect opportunity to increase productivity and workflow. If you have been looking for ways to make your production more efficient, you can work with your instructor to increase the speed and capacity of your printing workflow.
Similarly, if you are wanting to get more accurate colours on logos or graphics, this course will give you skills to manage specific colours for those important jobs.
The skills gained in this course will provide you with real-world improvements to quality, productivity and profitability of your printing operation.
PRICE: $249
Registrations
Our Virtual Advanced VersaWorks course runs on-demand, throughout the entire year. To register some time with one of our experienced instructors, simply click the button below and they'll get in touch and book in a time for the exploratory session so that they can customise the training to your specific needs.
Your instructors
Steve Poole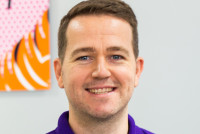 Hailing from 'sunny' Sheffield in the UK, Steve joined the GJS team in August 2014 after emigrating to Australia. Steve started his career in print at Sawgrass Europe and is an expert in digital printing with over seven years' expertise in inkjet printer troubleshooting, maintenance and repair for desktop, large format inkjet and direct to garment printers.
He also has valuable skills in the area of colour management and the creation of ICC profiles and is a qualified Epson large format printer engineer.
Steve has extensive experience delivering computer training sessions in his most recent role as Education & Technical Content Specialist at Sawgrass.
Tim Parry
Tim joined the GJS team in 2018 and brings with him his passion for customer service and friendly personality. Tim is forever excited by new technologies and enjoys helping others make the most out of their new toys by solving problems and puzzles.
With a long history as a tutor, Tim appreciates that every person requires unique communication. When Tim isn't saving the lives of printers, he enjoys playing music and enjoying the outdoors.