White Toner Academy
Secure your ticket to white toner success
GJS, in conjunction with its partner FOREVER want you to be as successful as possible with white toner technology. That's why we are working together to bring you this full-day, intensive training that is designed to take your digital garment decoration skills to the next level.
Created for those GJS customers who are already using FOREVER media or have an existing OKI white toner printer, this full-day training will be delivered by visiting FOREVER executive Christopher Sigmann in conjunction with GJS digital garment decoration expert Steve Poole.
White Toner Academy Agenda
Session 1: What can I create with my white toner system and how can I manipulate my artwork?
Applications: Showcase of different applications, materials, papers with real-life success stories.
Supporting Software: Learn how TransferRIP can help increase your profits.
Wash & Care: How should you tell your customers to wash their garments? How long do the designs last? The importance of garment quality.
Artwork: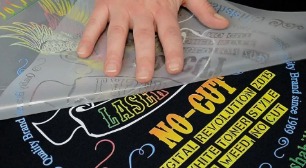 Raster vs Vector artwork and file types
Why is there a white box? Ways to remove a white background
Why does the garment feel so stiff? The secret of empty space
Creating empty space: vintage & distressed look
Creating empty space: colour knock-out
Creating empty space: rasterisation
What is good artwork?
Copyrights: what you need to you and where you can source artwork legally
RGB or CMYK? What should I use?
Session 2: Learn all about heat presses and how to marry the A&B media like a pro
Application Know-how: From light or dark cotton, polyester, nylon, card-stock to hard surfaces such as glass, mirrors, metals and heat-sensitive surfaces such as candles, skin and more – you will learn all there is to know about avoiding burns, dye migration and how to get that perfect transfer every time.
Heat Presses: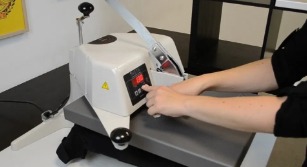 General tips and tricks about heat presses
Clamshell vs swing-away presses
How can I find the right pressure?
Marrying A to B. Getting warm with Flex-Soft and Laser Dark (No-Cut) Low Temp
Session two is also about getting your hands dirty and putting your knowledge to the test!
Session 3: Master the TransferRIP software for soft and durable prints
Advantages: What can the TransferRIP do for you? In this session you'll learn how to create softer, more durable designs all while saving you time and money.
Process: Discover the simple and intuitive design of the software and how, in just five easy steps, you can reduce repetitive task while increasing your productivity.
Features and Tools: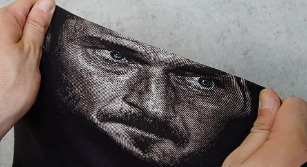 Colour knock-out
Changing colours
White toner controls
Rasterisation
How much?
$220 per person (including GST)
Join our Event Watch
We don't have any of these events currently scheduled. Simply add yourself to our Event Watch and we will make sure you are informed when new sessions are scheduled.
Join Event Watch