Introduction to Graphics Software for Printing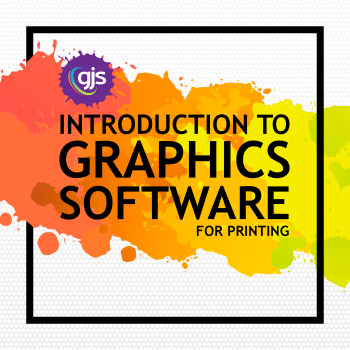 To make the most of any printing equipment investment it is crucial that users understand how to create and manipulate graphics before you print - getting the equipment to print is the easy part.
This course is designed to demonstrate frequently used and important tools our customers use everyday. On your own computer, participants will follow along with the instructors to create and manipulate graphics. Proving just how practical the examples are, some of the graphics will also be used in the Introduction to Printing course on the following day.
Training is provided in the following areas:
Colour management
File formats; jpg, psd, tiff, ai, eps, etc.
Adobe Photoshop

Workspace setup
Basic tools
Shortcuts
Layers
Resolutions
Resizing
Using/creating templates
Selection tools
Masking
Selection
Non-destructive changes
Optimising colours for print

Adobe Illustrator

Workspace setup

Basic tools
Colour tools
Path finders
Cut lines and offsets
Shortcuts
Converting bitmaps to vectors

Adobe Bridge
At the end of the day, individuals leave with extensive practical knowledge of Adobe Photoshop, Illustrator and Bridge specific to printing applications. GJS will also provide 3 months of complimentary remote support if you have any issues with graphics after participating in the course.
Each participant will use a modern computer running the latest Adobe Creative Cloud software. Classes are held for individuals or groups of up to 3 people only to ensure that all students develop a thorough understanding of all the content.
NB: If you have prior experience using a graphics software application such as Adobe Photoshop or Illustrator, please advise before attending so course content can be modified accordingly.
GJS Group Australia is not endorsed, sponsored by, or affiliated with the above-referenced graphics software developers. Adobe is a registered trademark of its respective owners and this website does not endorse or sponsor any such trademarks or their respective owners. GJS is not an accredited Adobe trainer.
Instructors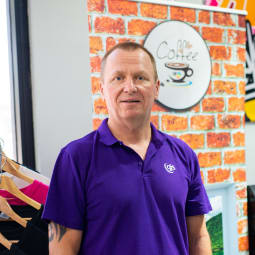 Michael Davies and Steve Poole are the instructors for this course.
Michael started his career in the printing industry in 1979 at the windscreen manufacturing company Moller Industries. He quickly become a supervisor after 7 years and then promoted to manager of the entire printing department in 1988. During his time at Moller Industries Michael also studied courses in Computing and Business Communications. After Moller Industries closed it doors, Michael was them employed at Eurotech Quality Products working in all facets of the company from screen printing, stretching, stencil preparation, customer service and support.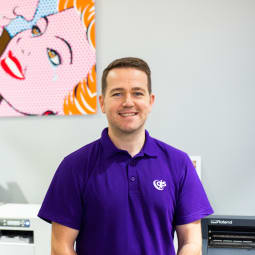 Hailing from 'sunny' Sheffield in the UK, Steve joined the GJS team in August 2014 after emigrating to Australia. Steve started his career in print at Sawgrass Europe and is an expert in digital printing with over seven years' expertise in inkjet printer troubleshooting, maintenance and repair for desktop, large format inkjet and direct to garment printers. He also has valuable skills in the area of colour management and the creation of ICC profiles and is a qualified Epson large format printer engineer. Steve has extensive experience delivering computer training sessions in his most recent role as Education & Technical Content Specialist at Sawgrass.
Event Reviews
"

My main take-away was learning about Photoshop and Illustrator and how they can be utilised.

Christine Harvie
How much?
$330 per person (including GST)
Join our Event Watch
We don't have any of these events currently scheduled. Simply add yourself to our Event Watch and we will make sure you are informed when new sessions are scheduled.
Join Event Watch
Price includes course certificate, food and beverage and three months complimentary telephone support.
We offer a 100% money back guarantee if you aren't totally satisfied.