Introduction to Digital Printing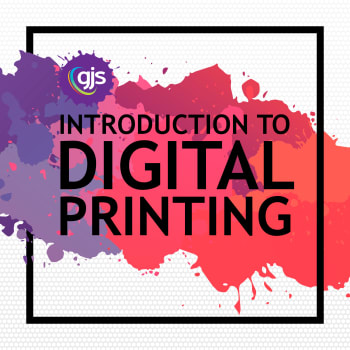 This course is designed to provide attendees with an overview of the breadth of different digital printing and heat transfer solutions currently available and enable them to gain first-hand experience in confidently and correctly producing a range of products using a selection of the different production processes.
Training is provided in the following areas:
Laser/LED Printing:
Single colour (FOREVER Flex-Soft No-Cut) heat transfer solutions for garments, gifting and promotional products
Full colour (FOREVER Laser Dark No-Cut) heat transfer solutions for garments, gifting and promotional products
Heat Transfer Vinyl
Cuttable or cad-cut thermal textile vinyl
Digital printable heat transfer vinyl
Sign Vinyl & Doming
Cuttable or cad-cut sign vinyl for decals and stickers
Digital printable vinyl for signage, decals and doming
Dye Sublimation Printing
Full colour digital dye sublimation heat transfer solutions for garments
Printing for photo gifts, promotional items and more
Direct-to-Garment Printing
Full colour DTG solutions for garments and textiles
At the end of the day, individuals leave with extensive knowledge of the varying digital printing equipment options, their application potential and production processes. All attending will have the opportunity to apply what is learned, with live demonstrations and hands-on production of products using GJS' equipment, and take home the printed t-shirt and promotional products they personally produced.
Classes are typically held for individuals or groups of up to 3 people. As such, attendees will experience greater one-on-one time with our instructors and have more opportunity to interact with other participants and share ideas.
Instructors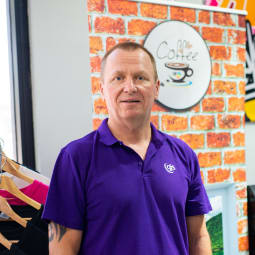 Michael Davies and Steve Poole are the instructors for this course.
Michael started his career in the printing industry in 1979 at the windscreen manufacturing company Moller Industries. He quickly become a supervisor after 7 years and then promoted to manager of the entire printing department in 1988. During his time at Moller Industries Michael also studied courses in Computing and Business Communications. After Moller Industries closed it doors, Michael was them employed at Eurotech Quality Products working in all facets of the company from screen printing, stretching, stencil preparation, customer service and support.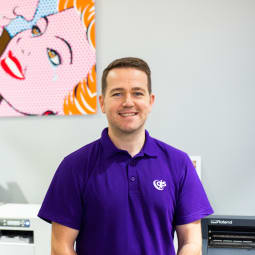 Hailing from 'sunny' Sheffield in the UK, Steve joined the GJS team in August 2014 after emigrating to Australia. Steve started his career in print at Sawgrass Europe and is an expert in digital printing with over seven years' expertise in inkjet printer troubleshooting, maintenance and repair for desktop, large format inkjet and direct to garment printers. He also has valuable skills in the area of colour management and the creation of ICC profiles and is a qualified Epson large format printer engineer. Steve has extensive experience delivering computer training sessions in his most recent role as Education & Technical Content Specialist at Sawgrass.
Event Reviews
"

Hi Michael, Steve and Stephen!! Thanks so much for all your knowledge in the courses last week!! I left feeling like I had gained lots of new tips ands tricks to put into practice and also very inspired to try something new for the business!!

Noel

@

Promotables
"

The course was great. Lots of hands on opportunities and samples to take home. The key take away was the use of different printers and how to use the heat transfers. The sublimation printing was great. The vinyl and heat transfers are so achievable!! This information gave me ideas on how these techniques can be implemented into a classroom setting but also ideas for my own artistic creations.

Antonella Verter
"

The main take away learning point was learning the correct techniques and how using great quality equipment makes the processes so simple. Steve and Michael were incredibly knowledgeable and willing to share experiences and techniques. The trip and course were definitely the best investment we have made to date.

Don Pennell
"

I discovered how easy it was for the pressing processes were through Steve and Michael expert advice, I will definitely start printing!

George Walmsley
"

I loved learning the difference between the different printing solutions, which help me confirm the products I would need.

Christine Harvie
How much?
$330 per person (including GST)
Join our Event Watch
We don't have any of these events currently scheduled. Simply add yourself to our Event Watch and we will make sure you are informed when new sessions are scheduled.
Join Event Watch
Price includes t-shirts, poster and promotional products that you print as well as a bag of goodies, course documentation, certificate, food and beverage.
We offer a 100% money back guarantee if you aren't totally satisfied.