Latest News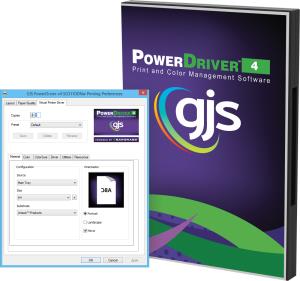 Introducing GJS PowerDriver 4
Wednesday, 24 September 2014
GJS PowerDriver 4 for the
subli-trans XPRES A4 3110
and
subli-trans XPRES A3 7100
is the most advanced colour and printer management software tool available for desktop dye sublimation transfer systems. It provides a significantly faster and easier installation process with a simplified user interface and advanced colour controls. The user friendly interface and one click pre-sets enables preferences such as mirror image, page size, orientation to be selected quickly for a streamlined and efficient printing process which dramatically reduce production time.
Read More »
More News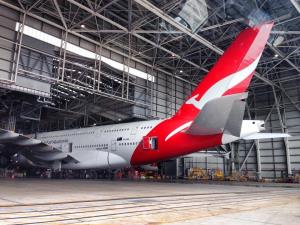 Qantas takes flight with a Roland cutter from GJS
Tuesday, 16 September 2014
Demonstrating the versatility of its print and cut solutions, GJS recently installed a system with Australia's national airline carrier – Qantas. The Roland GX-24 desktop sign maker vinyl cutter will be used by the airline to create customised stencils to paint safety and other markings on the engines of their fleet of aircraft during scheduled maintenance.
The versatility of the Roland GX-24 means that the team in the Qantas paint shop can make changes to designs 'on the fly' and have them applied to the aircraft onsite.
Following up after the installation, Chris from Qantas said, "The cutter is working very well and the users are very happy with the service and product you and your team have provided."
Team members from GJS were on the ground for the installation of the cutter and training of paint-shop staff on the included Roland CutStudio software. "It was one of the most exciting locations for an install!" commented Greg Stone, Managing Director, GJS.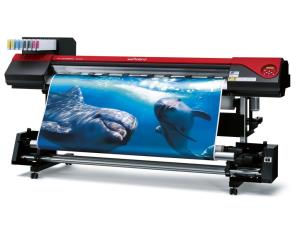 New SubliM RF-640 dye sublimation solution - purchase before 30 September and receive a FREE iPad
Thursday, 14 August 2014
GJS today announced availability of the SubliM RF-640 dye sublimation system, a complete, four-colour performance printing solution, designed for small businesses, start-ups and those wanting to upgrade their existing systems without breaking the bank.
Created with a fusion of the best brands within the printing industry, the SubliM RF-640 from GJS offers an affordable and reliable solution for applications such as sportswear, school and corporate apparel, soft signage, carpets, textiles and photo giftware such as mugs, tiles and mouse-mats.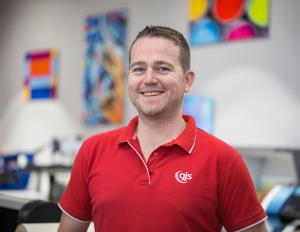 GJS recruits international talent for new customer and product support role
Thursday, 7 August 2014
GJS today announced the appointment of Steven Poole to the role of Customer and Product Support, a newly created role designed to further strengthen GJS' already exceptional customer service and support team.
Steven joins GJS from Sawgrass Europe (UK) and will be responsible for customer training, technical support, product installation and remote troubleshooting for GJS' digital printing portfolio.
Read More News